ESU 4 buys Carson Bank Building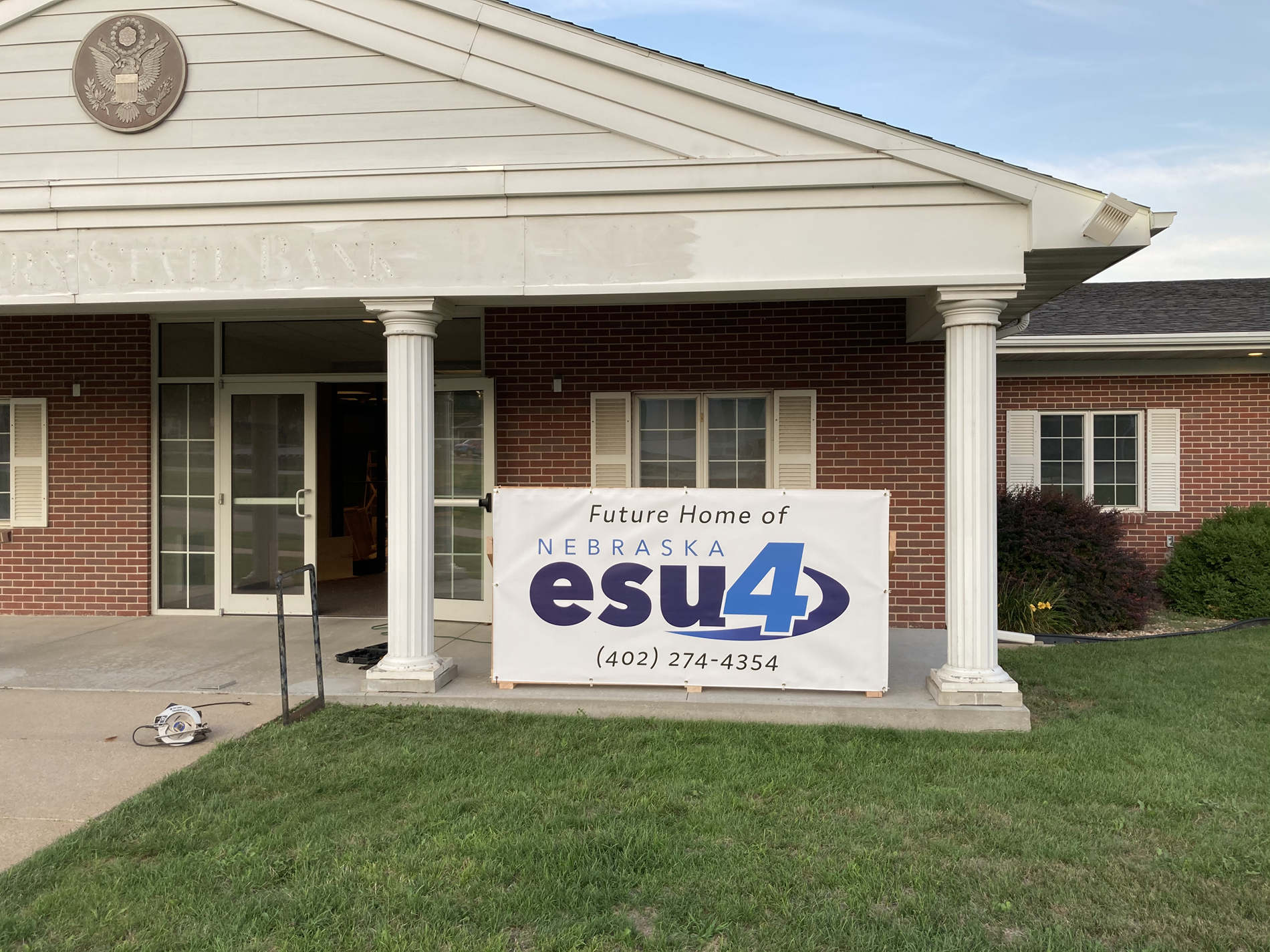 ---
The vision of ESU 4 is to create a dynamic revolution in education. Their mission is to impact student learning through communication, accountability, and leadership. ESU 4 feels strongly in its commitment to education in Southeast Nebraska. The organization now has the opportunity to update its current facility with one that is more modern, more accessible, and more conveniently located for our stakeholders.
With Board approval, the ESU has acquired the former Carson Bank Building, 2301 Dahlke Ave, in Auburn, as of July 13, 2020. The building will be undergoing renovations as well as an addition before it is housed with staff.
Current plans are to gut the interior of the building and make it into usable office space for approximately twenty staff members. The interior will have an open concept layout with office cubicles. The existing interior makes this plan feasible as there will not be many interior walls to remove. The bank's former drive thru service area will be enclosed and converted to office space.
A small addition is planned on the northeast corner. The building's current boardroom will be expanded by approximately 15 feet. This will allow for a larger meeting space as well as an emergency exit on the north side of the building.
A larger addition is being planned on the south side of the building that will serve as conference room space. This area is expected to seat approximately 80-100 people with the ability to separate the space into two smaller conference rooms.
Why move? The current layout of the existing ESU 4 main office located at 919 16th Street is not practical for office staff, nor does it have enough space for larger events. One of the many services that the ESU 4 provides for school districts in the surrounding five county area is to host events such as professional development workshops for area educators and meetings for a variety of educational groups. Due to attendance size, ESU 4 staff are often forced to contact other larger venues in order to host an event.
What will happen to the old ESU 4 office building? The ESU plans to sell the building to interested buyers. Many people are not aware that the ESU 4 office building was once the family residence of the Church Howe Family and has deep historical roots in Auburn.
By the time you read this article, the Board of Education will have awarded the contracts and construction may have begun. Projected completion date is planned for the end of summer next year (2021).